Are you a small business owner looking to elevate your marketing game? Look no further! Investing in the right marketing strategies to grow your small business is crucial in today's increasingly digital world, and a marketing package may be the perfect solution for your business.
This comprehensive guide will walk you through various online marketing packages for small businesses, how to tailor them to your unique needs, best practices for evaluating marketing consultants and agencies, and how to leverage free tools and resources. Let's dive in and unlock the potential a customized marketing package can make for your small business!
Short Summary
Pick the marketing package that best aligns with your goals and budget. Choosing the best one for your business doesn't have to be complicated.
Leverage free tools & resources such as email, SEO/keyword research, and social media management for cost-effective results.
Evaluate agencies on their level of customization, expertise in small business needs & analytics capabilities to ensure alignment with your objectives.
Types of Marketing Packages for Small Businesses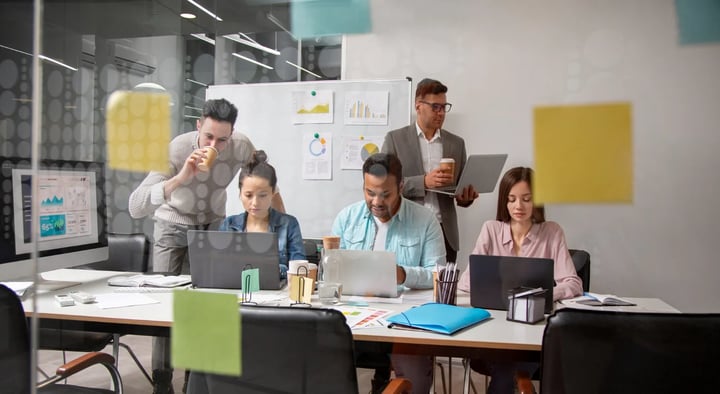 You have a selection of affordable marketing services, but they must be designed to address core business issues, unique needs, and goals. The most common affordable marketing packages include digital marketing services, search engine optimization (SEO), social media marketing, and content marketing.
Below we go into each of these elements in detail. By understanding the different marketing and social media packages available, you can select the right marketing package yourself, the one right package that best aligns with your business objectives and budget.
Digital Marketing Services
Digital marketing services encompass various digital marketing and activities aimed at helping businesses maximize their online presence and achieve their full potential. These services typically include website design and development, website name, email marketing campaigns, and digital services such as pay-per-click (PPC) ads and lead generation.
Creating a seamless user experience through responsive web design is crucial to including web design in a digital marketing or social media package. Additionally, incorporating email marketing into your business digital marketing package can offer numerous benefits, such as increased customer retention, sales, and better alignment with your other digital marketing and marketing campaign strategies.
Search Engine Optimization (SEO)
In online marketing, SEO is fundamental for small businesses. SEO involves optimizing a website to improve its visibility on search engine results pages (SERPs), allowing companies to compete with larger competitors and reach their target audience without paying for advertising.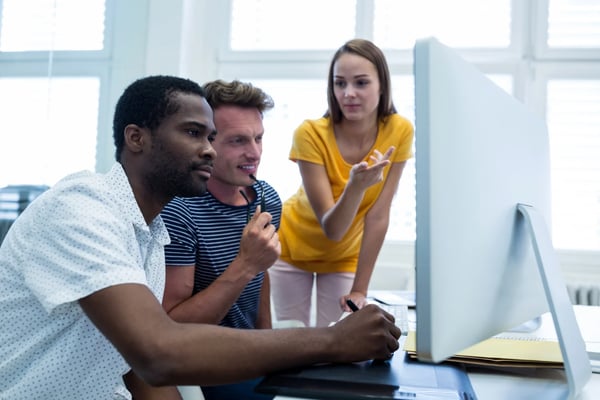 Search engine ranking is achieved by identifying relevant keywords, creating high-quality content, building links, and ensuring a user-friendly website experience. The keywords should drive content creation but focus on developing suitable, comprehensive content on the essential subjects your audience desires knowledge on.
To support your SEO efforts, monitoring website traffic, rankings, and conversions is crucial for assessing the effectiveness of your SEO efforts. By regularly evaluating your SEO search results here, you can make data-driven decisions and adapt your strategies to develop new content, maximize your online presence, and drive more traffic to your website.
Social Media Marketing
Social media marketing is a powerful strategy that uses various social media channels and platforms to engage with prospects, share content, and build relationships, ultimately nurturing them into leads for your business.
Services typically included in a small business's social media marketing packages include setting up and optimizing social media accounts, creating or sourcing content for social media posts, and engaging with followers in the comments sections.
Incorporating social media marketing into your online marketing package can provide numerous benefits, such as increased brand awareness, customer engagement, and website traffic. By leveraging the power of your social media channels, you can create a strong online presence, increase sales, and foster lasting relationships with your target audience.
Content Marketing
Content marketing is an essential component of any successful marketing strategy. It involves creating high-quality, relevant content that appeals to your target audience, establishing trust and credibility with potential customers to start attracting them, and ultimately driving conversions.
Combining content marketing and SEO in marketing packages for SMBs is a logical choice, as the two strategies complement each other - content marketing produces content that can be optimized for search engines' results. At the same time, SEO ensures that content is visible in search engine results.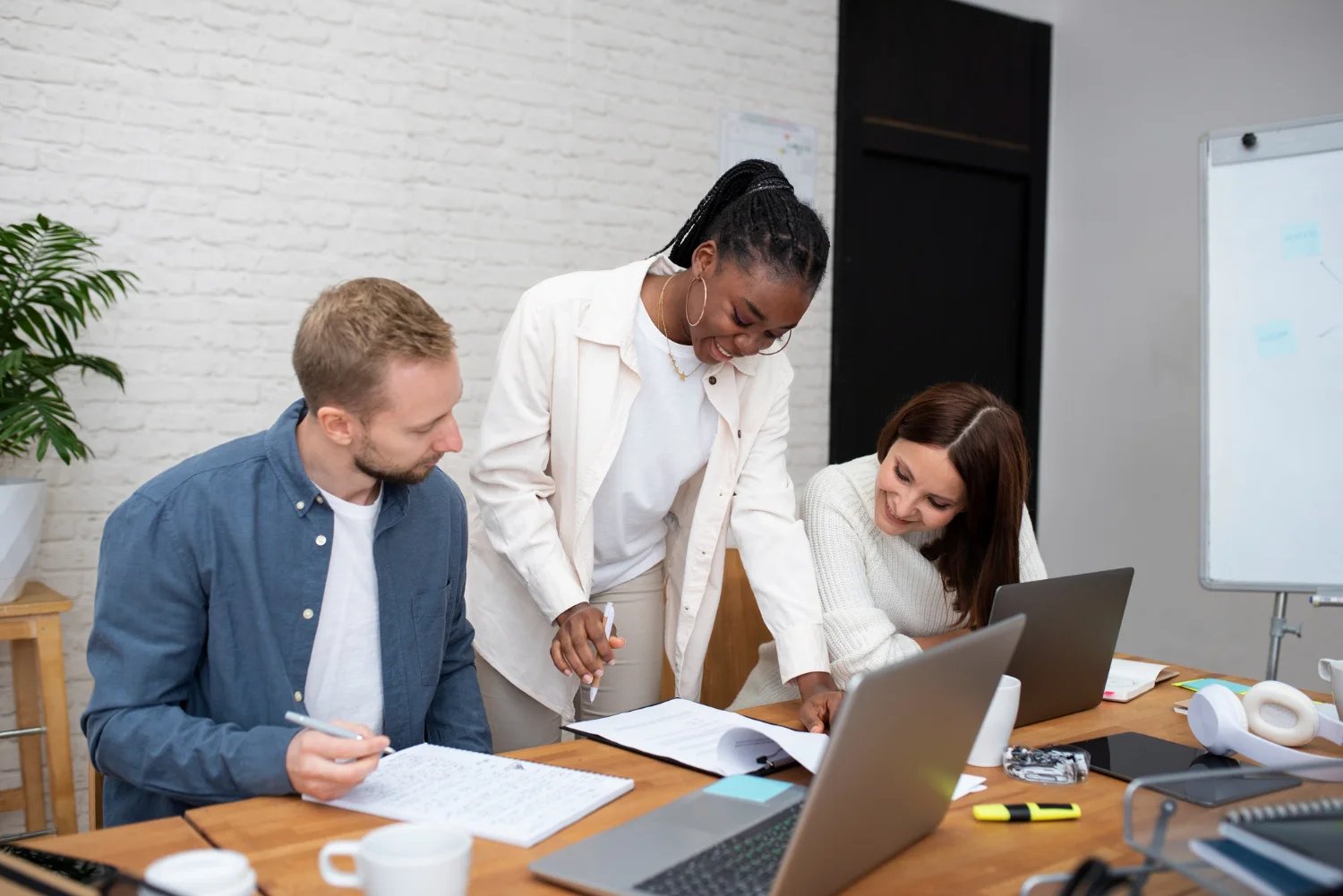 E-commerce marketing packages typically include SEO, PPC advertising, email marketing, and social media marketing. By providing a driver of marketing strategies, these small business marketing packages can help small businesses effectively reach their target audience, increase brand awareness, and drive sales.
Video marketing has rapidly become an essential part of the small business toolkit; you can read our in-depth guide on small business video marketing here.
Tailoring Marketing Packages to Your Business Needs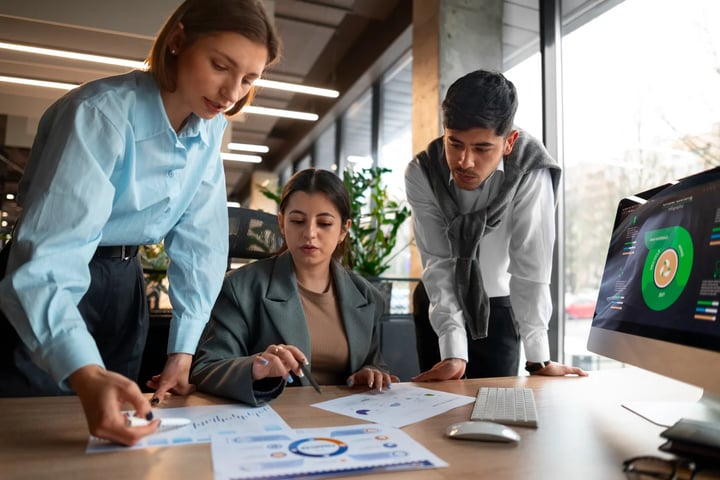 Every small business is unique in its product or service, growth journey, brand messaging, and target audience behavior. Off-the-shelf marketing packages can often fall short of addressing these nuances. That's why the best marketing strategies are those tailored to a business's needs.
Defining Your Marketing Goals
Before selecting or customizing a package, pinpoint what you want to achieve. Are you looking for brand awareness, lead generation, or customer retention? Understanding your primary objective helps narrow down the required services.
Establishing marketing goals for a small business involves reviewing organizational goals, brainstorming with your marketing team, defining objectives, and developing a complete marketing plan and strategy. These objectives should be specific, measurable, and aligned with your overall business objectives, ensuring your efforts are targeted and effective.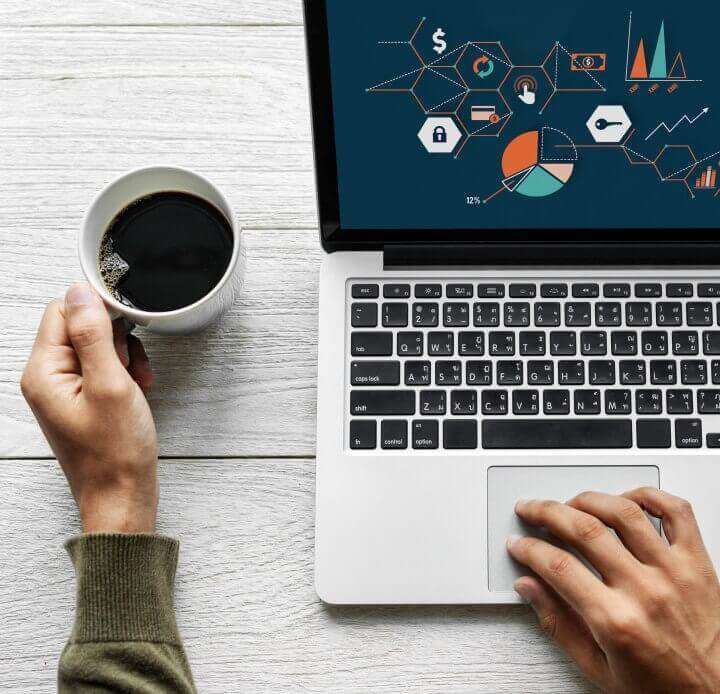 By setting clear objectives, you can better evaluate the success of your marketing campaigns and make data-driven decisions to optimize your strategies.
Assessing The Budget For Your Marketing Efforts
When assessing a small business's budget for marketing, it is essential to consider the big picture, outline the sales funnel, list operational costs, set goals, scope out the competition, and calculate return on investment (ROI).
Allocate a budget for your marketing needs, keeping future scaling in perspective. Remember, it's not about finding the cheapest package but the most valuable one that offers a promising ROI. A perfect example: PPC ads are expensive but generate value nearly immediately. A general guideline is allocating an ad budget of 2-10% of revenue to marketing, depending on whether the business is B2B or B2C.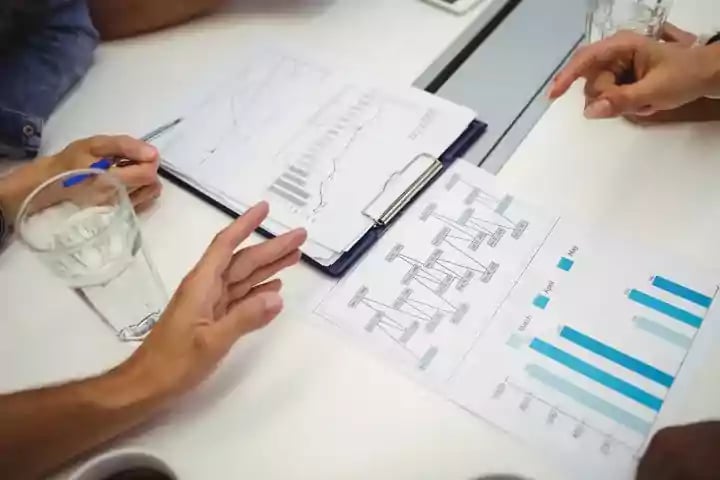 Outlining the sales funnel and understanding the customer journey is crucial for determining the most efficient marketing channels and strategies for reaching your target audience. Operational costs, such as website hosting and software subscriptions, should also be considered when evaluating your budget.
Ultimately, calculating the ROI of your marketing efforts will provide insights into the efficiency of your various marketing activities and campaigns and help you decide if the expenditure is justified.
Identifying Your Target Audience
To determine the target audience for your small business's marketing package, start by compiling data regarding existing customers, such as demographics, preferences, buying habits, feedback, and reviews.
Identifying the defining characteristics of your ideal customers, such as age, gender, location, income level, interests, and values, is also crucial for defining your target audience precisely.

Identifying your target audience goes beyond basic demographics. Delve deep into psychographics, buying behaviors, and digital footprints to choose services that connect you to your ideal customer.
Additionally, analyzing competitors' target audiences, marketing strategies, and pricing models will help you identify areas where your business can stand out and create a unique value proposition for potential clients.
Continuous Evaluation and Feedback Loop
Your chosen digital marketing package should allow room for adjustments. As your business grows, your marketing needs might pivot. Ensure the package offers flexibility and can reevaluate strategies based on analytics and feedback.
Evaluating Marketing Agencies and Their Offerings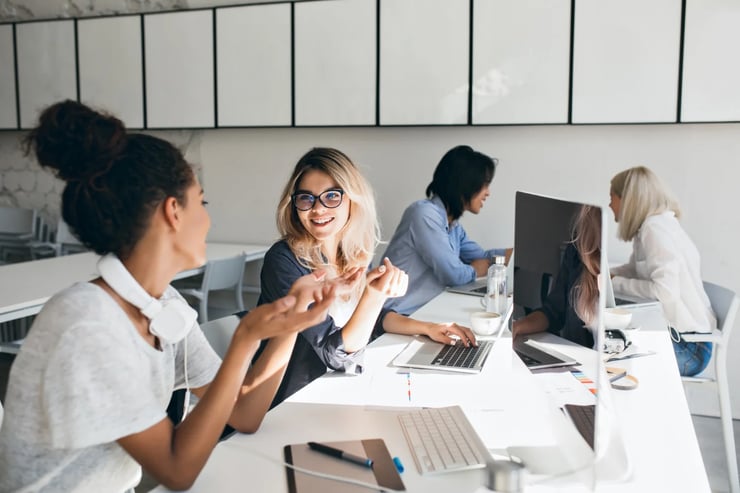 When evaluating marketing agencies, it's important to look for customization, experience with small businesses, and results-tracking and analytics. Considering these factors, you can ensure that your chosen agency provides full service at the best value and aligns with your small business marketing needs and objectives.
Customization and Flexibility
Customization and flexibility in agency business marketing packages are crucial for improved customer retention, increased sales, and better alignment with digital marketing strategies and client objectives.
Customizing business marketing packages is essential, as it allows the services included in the same package to be tailored to the small business owners' exact requirements, ensuring that companies maximize their marketing budget and that the agency provides the most valuable services.
Customized digital marketing services and packages are available, with many marketing companies and experts offering services that cater to your business's unique needs. Selecting a marketing agency that provides customization and flexibility ensures your digital marketing is tailored to your business goals and objectives.
Experience with Small Businesses
Selecting a marketing agency with experience working with SMBs is advantageous, as they can provide tailored campaigns and additional services that facilitate business online and small business growth. An experienced agency will be able to recognize the distinctive requirements of small business owners and customize their offerings accordingly, ensuring that companies are maximizing their marketing budget and that the marketing agency is providing the best services for companies.
Tracking and analytics are essential when assessing marketing agencies since they enable businesses to gauge the effectiveness of their campaigns and identify which strategies are productive and which are not. This assists businesses in making informed decisions about their marketing endeavors and ensures that they maximize their marketing budget.
Results-Tracking and Analytics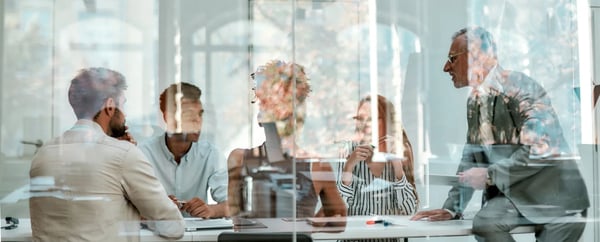 Results tracking and analytics involve collecting data regarding a business's advertising campaigns and analyzing them to gain insights into customer behavior and preferences. This data can then be utilized to optimize campaigns and enhance customer interaction.
Results tracking and analyzing businesses to gain insight into their market and customers, identify areas for development, and strengthen their campaigns to yield improved outcomes.
A good marketing company will monitor website traffic analytics and social media engagement metrics. Selecting a marketing agency that prioritizes results tracking and analytics ensures that your campaigns are data-driven, targeted, and effective.
Example: Crafting a Customized Small Business Marketing Package with Goal Based Marketing
Let's imagine a boutique e-commerce store selling handmade crafts, looking to penetrate a competitive market. After a comprehensive consultation with Goal Based Marketing, the following plan is crafted:
Goal: Boost website traffic by 30% and increase sales conversions by 5% over the next quarter.

Budget Allocation: Given a moderate budget, a mix of organic SEO, targeted PPC campaigns, and influencer partnerships are recommended.

Audience Segmentation: Research indicates that the primary audience comprises DIY enthusiasts aged 25-40 who value sustainability and authenticity.

Chosen Services:

Content marketing focusing on DIY tutorials and sustainability blogs.

Local SEO to tap into community-based audiences.

PPC campaigns highlight unique selling propositions like "handmade" and "sustainable."

Partnership with micro-influencers in the DIY and sustainable lifestyle niche.

Feedback Loop: Monthly reviews are scheduled to assess the strategies' effectiveness, with real-time adjustments based on analytics.
This approach ensures that the marketing strategies adopted perfectly resonate with the brand's vision, audience expectations, and business objectives, promising a favorable ROI.
Leveraging Free Tools and Resources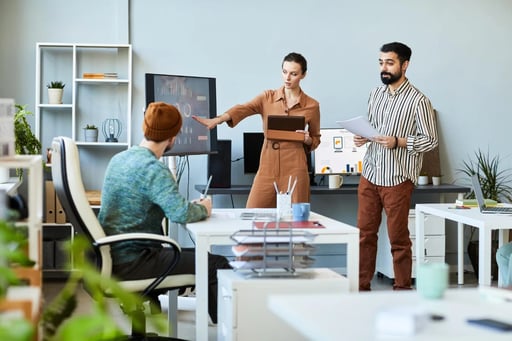 In addition to selecting the right marketing package, small businesses can also leverage free tools and resources to optimize their advertising. These tools include email marketing automation platforms, SEO and keyword research, and social media management tools. These resources allow small businesses to maximize their marketing budget, drive revenue, and achieve better results.
Email Marketing Platforms
Email marketing platforms are essential for small businesses, as they can contact their target audience, foster customer relationships, and monitor their marketing campaign outcomes. Consider the features offered and associated costs when evaluating other email marketing platforms and providers.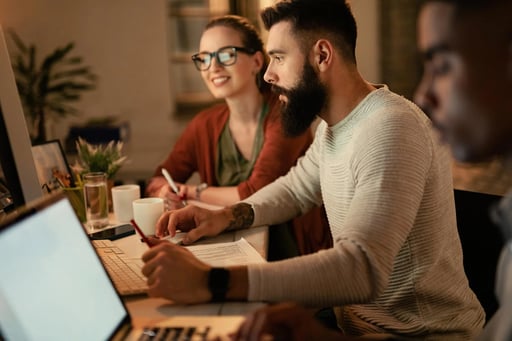 Email marketing packages usually provide a range of features. These can include template builders, drag-and-drop editors, autoresponders, list management tools, reporting, and analytics as integrations with other software.
Some email and marketing automation platforms, such as Mailchimp, Constant Contact, ActiveCampaign, Sendinblue, Zoho Campaigns, Drip, and Flodesk, offer free plans for businesses wanting to generate leads or turn qualified leads into clients at a reasonable price with limited contacts and sends per month. This can be a cost-effective solution for small business owners looking to improve their email outreach without breaking the bank, especially when it's part of essential packages for small businesses.
SEO and Keyword Research Tools
SEO and keyword research tools are valuable solutions that assist businesses in optimizing their websites for search engine rankings and identifying the most effective keywords to target for their content. Small businesses can benefit from tools like Google Search Console, Moz, SEMrush, and Ahrefs.
Utilizing SEO and keyword research tools can aid businesses in optimizing their websites and landing pages for search engine rankings, recognizing the most pertinent keywords to target for their content, and monitoring their progress over time.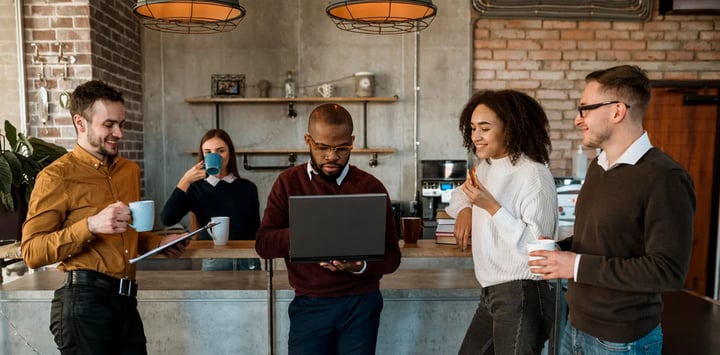 By leveraging these tools, you can ensure that their website and online presence are optimized for search engines and that they are effectively reaching their target audience.
Social Media Management Tools
Social media management tools are software applications that assist businesses in managing their social media accounts and content, offering post-scheduling, conversation monitoring, and performance analysis features. Some popular social media management tools for small businesses include Zoho Social, Agorapulse, Buffer, Hootsuite, Sprout Social, and Crowdfire.
These tools provide a range of features, from scheduling posts to monitoring conversations and analyzing performance. When selecting a social media management tool, it's crucial to evaluate the features offered by each tool and determine which one best suits your requirements.
By leveraging these tools, small businesses can effectively manage their social media presence and drive better results from their social media marketing efforts.
Summary
In conclusion, small businesses have a variety of marketing packages, different strategies, tools, SEO services, and resources available to help them succeed in today's digital marketing landscape.
Small companies can maximize their marketing budget and achieve better results by understanding the different business marketing packages, tailoring them to their unique needs, evaluating marketing agencies and their offerings, and leveraging free tools and resources. Don't let the digital world overwhelm you - with suitable small business marketing packages, strategies,ies, and resources, your small business can thrive and achieve its full potential!
Frequently Asked Questions
What do marketing packages include?
Marketing packages typically include market research strategic planning, a marketing audit t, development of target keywords and a marketing plan, brand messaging & development, campaign creation, lead generation, search engine optimization, social media marketing, and influencer marketing.
How do you create a marketing package?
Creating a comprehensive content marketing strategy and package involves defining your target market, understanding the competitive landscape, setting clear goals, using custom plans, selecting effective tactics, and outlining a budget. You should also evaluate existing resources, assign team roles, and track success against objectives.
What is the cheapest way of marketing?
The cheapest way of marketing the right audience is to use free or low-cost methods, such as leveraging social media platforms, local SEO, creating viral content, and utilizing influencer marketing. Through these cost-effective strategies, businesses can reach a large audience without spending a fortune on either ad spend or digital marketing.
Tom Burchnell is a seasoned marketing executive passionate about powering startups to success. With a robust background in both B2B and B2C marketing, Tom has built an impressive career through his strategic insight, adeptness at product positioning, and masterful development of go-to-market strategies. His strengths lie in identifying untapped opportunities within the competitive startup landscape, devising tailor-made strategies to maximize potential, and transforming data into actionable marketing initiatives. Tom has a strong record of driving significant revenue growth, a testament to his skills in product marketing, growth marketing, and brand marketing. Renowned for crafting compelling content that resonates with diverse audiences, Tom is adept at bridging the gap between brands and their target consumers. He is a dynamic force within the marketing realm, continuously striving to push boundaries and foster growth for ambitious startups. His experience at leading fintech and proptech startups and his consultative roles across various sectors lend a unique perspective to his marketing approach. With Goal Based Marketing, Tom is dedicated to helping startups navigate their growth journey, providing them with personalized, result-oriented marketing strategies.